Happy New Year! What better way to get excited about 2015 than with the prospect of new music? With planned releases from Trey Anastasio, Warren Haynes (with Railroad Earth), Modest Mouse, Robert Randolph and more, 2015 is already poised to be a great year for music. Here are 21 album releases we're excited for at L4LM…
1. Warren Haynes (with Railroad Earth)
This is a no brainer – Warren Haynes is planning to release a solo album, which will include a handful of collaborative tracks with bluegrass titans Railroad Earth. Since the group were in the studio last November, expect the official release announcement to come soon!
2. Trey Anastasio Band – Paper Wheels
Trey Anastasio has been on a creative tear as of late, and shows no signs of slowing down in 2015. The Phish guitarist has a new solo album coming out with a new album in early 2015, Paper Wheels. He's also debuted a number of songs from the forthcoming release, including "Bounce," "Speak To Me," and "Invisible Knife."
3. Modest Mouse – Strangers To Ourselves
The premiere indie-rock band, Modest Mouse, will hit the ground running in 2015. They recently announced their first LP since 2007, Strangers To Ourselves, which will be released on March 3rd. Until then, check out the album's leading single, "Lampshades on Fire," here.
4. Twiddle
Twiddle, the Burlington, VT-based jam band, are planning to hit the studio for a 2015 release. While details are limited at this point, the band is undertaking a major winter tour and are planning to launch a Kickstarter campaign to make this album possible. 
5. Lettuce
The funky masters Lettuce were spotted in the studio throughout 2014, and are planning to release a new album at some point this year. If you like to get down, be sure to check these guys out!
6. Incubus
Just the band's name conjures treasured memories of long drives listening to "Aqueous Transmission." The rock group will make their triumphant return in 2015 with two EPs, ultimately two parts of the same studio project concept.
7. My Morning Jacket
Last month, My Morning Jacket revealed plans to release two EPs, one in 2015 and the following in 2016. This would be the band's first new material since 2011's Circuital, and is a certainly exciting proposition from Jim James and the like.
8. JJ Grey & Mofro – Ol' Glory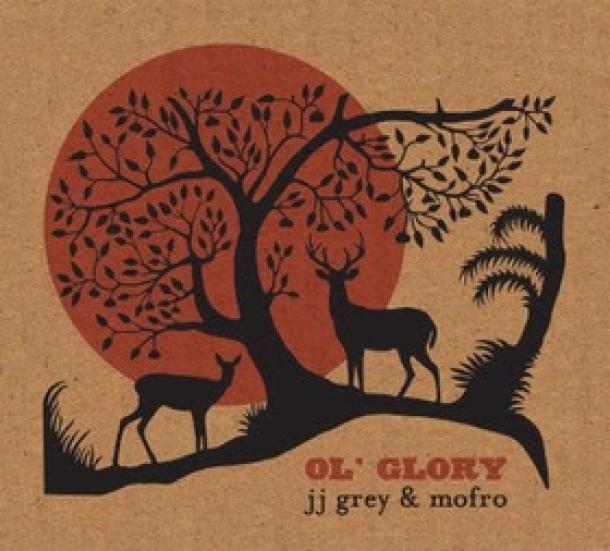 JJ Grey & Mofro will release their new studio album, Ol' Glory, on February 24th. The group blends a variety of influences, including folk, blues, funk, rock, gospel, etc. etc., which will culminate in a fully loaded LP. The band has already announced a major international tour in support of Ol' Glory, which kicks off on February 14th.
9. Gov't Mule and John Scofield – Sco-Mule
This highly anticipated archival release features the dual guitar prowess of Warren Haynes and John Scofield. The music has long been shelved, but, as Scofield and Mule will have time to tour together in 2015 (!), the musicians decided to release the footage from their 1999 collaboration. Get ready for this noteworthy release on January 27th!
10. Tool
Heavy rockers Tool recently confirmed their first new album since 2006, which will be released at some point in 2015. So far all we have is one Instagram photo, posted by guitarist Adam Jones, with the caption #SmokeOnTheHorizon.
11. David Gilmour
The Pink Floyd guitarist has been promising a new solo album for years now. In a recent interview, Gilmour stated that the process is "coming along very well," and that he's hoping to release the material in 2015. Considering it's been nine years since On An Island, we'd love to hear some new music from Mr. Gilmour!
12. Red Hot Chili Peppers
Red Hot Chili Peppers bassist Flea recently spoke on the band's plans for 2015, which includes the release of a new album. He claims the new music will be "super danceable, funky shit." Sounds good to us!
13. Giorgio Moroder – 74 Is The New 24
Giorgio Moroder, the pioneer electronic/disco producer, announced his 74 Is The New 24 album earlier this year. The LP, which is scheduled for next spring, will be Moroder's first in thirty years, and will include contributions from Britney Spears and Kylie Minogue. Ooh baby.
14. Consider the Source
The prog-metal group Consider the Source released the EP, World War Trio Part. 1 earlier this year, and have plans to release the second and third installments of the series later this year. While the album release dates are not yet set, expect some heavy tunes from this talented trio. 
15. Smashing Pumpkins
Early in 2014, the classic 90's rock group Smashing Pumpkins announced plans to release two LPs. The first, Monuments to an Elegy, came out not too long ago, and the second, Day and Night, is intended for release in 2015. 
16. Punch Brothers – The Phosphorescent Blues
The upbeat bluegrass-infused group, The Punch Brothers, already have major plans in store for 2015, including a new album release and a tour. The Phosphorescent Blues will be released on January 27th, and you can stream the leading single, "I Blew It Off," right here.
17. Ringo Starr
The former Beatle recentl announced his first solo album in three years, and hints at a stacked lineup for his "All-Starr Band."
18. Robert Randolph
In an exclusive interview with Live for Live Music, the master pedal steel guitarist Robert Randolph shed some light on a recent collaboration with guitarist Eric Krasno. The two have performed together many times in the past, and Randolph estimates that a new studio project with Krasno will be released sometime in early 2015.
19. Muse
A recent update showed rock band Muse recording with a string orchestra in Milan. Their album is due out in the middle of 2015.
20. Cabinet
Get high on Pennsylvania bluegrass with Cabinet, one of the more progressive string groups to surface in recent memory. The group announced plans to perform a yet-to-be-titled album on New Years Day, and, by all accounts, the performance was a smashing success. Hopefully they find the time to get into the studio soon, because we'd all love to hear new music from this talented group.
21. Yonder Mountain String Band (with Allie Kral and Jake Jolliff)
Very recently, Dave Johnston revealed that Allie Kral and Jake Jolliff would be continuing on with the band in 2015, with plans for touring and recording a new album. The group has already spent some time in the studio, so hopefully the new music gets released soon!
Have fun in 2015!!